Delivery
Delivering more so you can give your customers more.
Direct Store Delivery
If you're looking to set it, forget it and never lift a finger, look no further than Direct Store Delivery.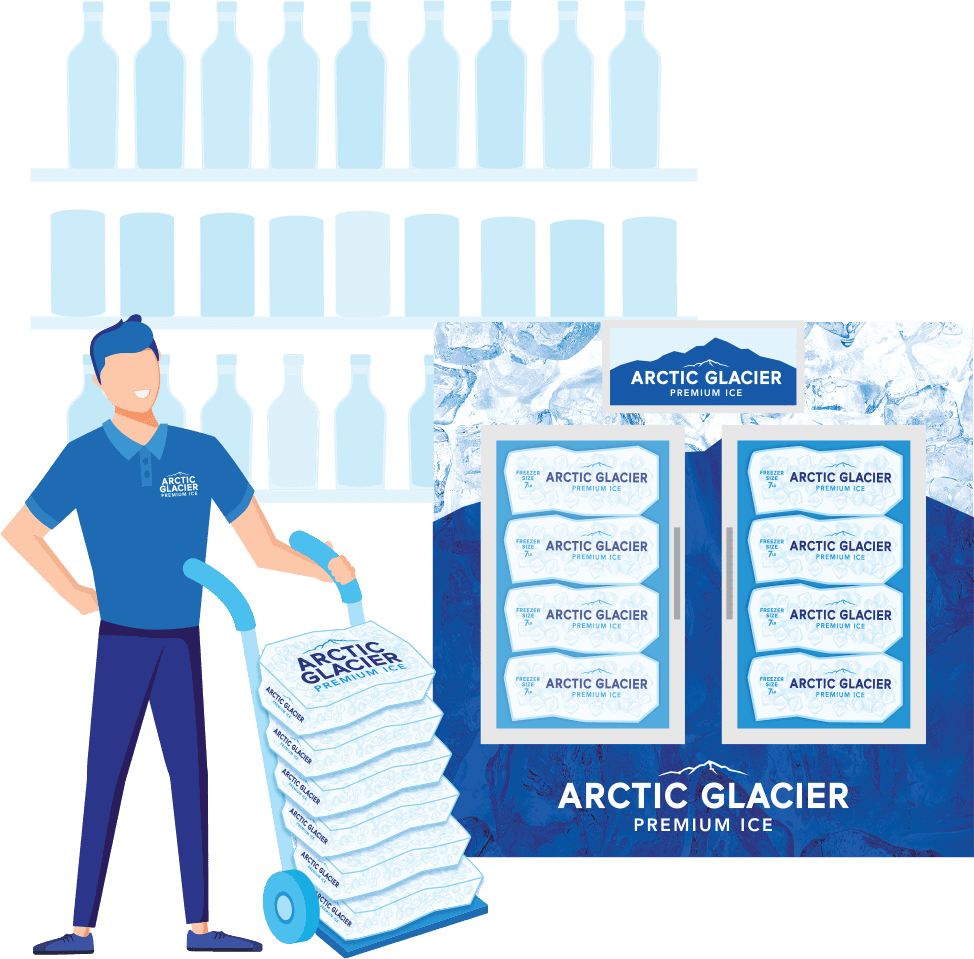 Bolstered by our industry-leading logistics resources and customer success team, this fully managed program provides you with all necessary equipment and scheduled restocking, plus the option for emergency orders. Our team will figure out how much ice you need, keep you stocked and load your Arctic Glacier®-provided merchandiser, so you can stay focused on running your business.
Additional Delivery Choices


With facilities across North America, we also offer loading dock pickup and warehouse delivery programs, each of which are tailored to your business needs. We can even provide direct delivery to temporary job sites and large-scale events or festivals.
As always, please reach out to learn more and see if there are additional services available in your area.
Bagged Ice
When it comes to the ice needs of our customers, we know versatility is the name of the game. That's why we ensure our premium packaged ice is available in a range of sizes.
Learn More
Disaster & Emergency Relief
During crisis scenarios, premium ice can serve a dual purpose. It's easier to transport than water, and can be melted once onsite to provide hydration for those in need.
Learn More