Careers
Bring more to you career with great benefits and competitive pay!
Our journey to become a leading manufacturer and distributor of premium quality packaged ice wouldn't be complete without the cool people who make it happen. We're united in creating a culture where everyone feels they belong. This inclusive work environment engages our diverse team to drive customer service and growth. While we come from different backgrounds, we all share the same values of strong work ethic, integrity, collaboration and respect.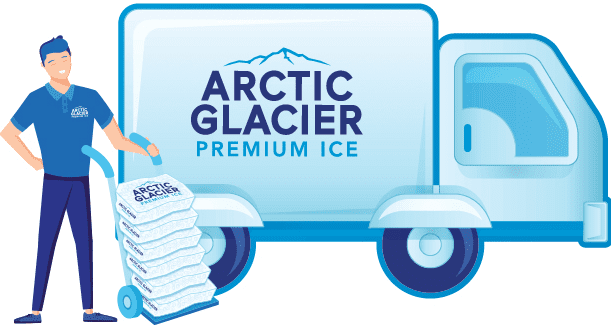 DRIVERS
Full-time, Part-Time, and Seasonal CDL and Non-CDL jobs. Home Daily.
Predictable, local and steady work!
ALL OTHER POSITIONS
You might come here for the great opportunities – but you'll stay for the rewarding work, amazing people, cool culture, and great pay!
Discover The Arctic Glacier® Way, our customer-first promise we hold ourselves to each and every day.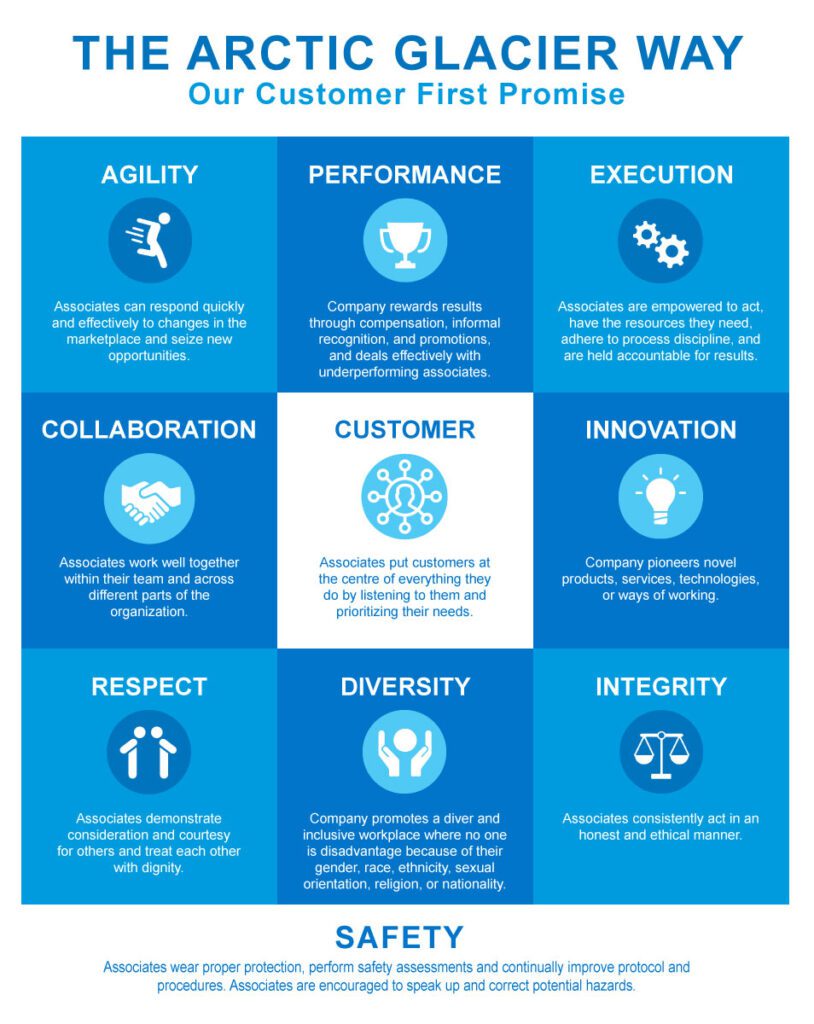 Sound like a cool place? Join our team and see what's beneath the surface!
(833) ICE-3131
RECRUITMENT FRAUD ALERT
We are aware of some recruitment fraud scams being conducted by scammers claiming to represent Arctic Glacier.
This type of fraud tends to occur through online services including fake websites, social media accounts, online job boards, text messages, and emails falsely pretending to be from Arctic Glacier. Victims may receive messages requesting them to provide personal information and, ultimately, sensitive financial information. Fraudulent documents may appear legitimate and may include a job description, salary, and/or details about benefits packages.
There may even be a fictitious interview and/or aptitude tests. After extending a fictitious offer, these individuals often ask for payments for various items. This may include sending a counterfeit payment to you on what appears to be an Arctic Glacier check, and requiring that supplies be purchased from a particular bogus supplier or that part of the payment be forwarded on to a third-party. These checks are not legitimate and will be ultimately rejected by the bank and funds removed from your account.
Arctic Glacier will never ask prospective employees for direct payments for anything, will never send a check for applicants to purchase supplies or expenses, and candidates should not send money at any time to anyone as part of the recruitment process.

Arctic Glacier will never ask potential candidates to provide sensitive financial information during the recruitment process

Open positions with Arctic Glacier are posted on our careers website. A job opening described in an email or website that does not also appear on https://arcticglacier.com/careers/ is not legitimate.

The Arctic Glacier recruitment team will never use gmail/yahoo or other general domains other than @arcticglacier.com for email.
If you believe you are the victim of any fraudulent activity, we advise you to contact your appropriate law enforcement authorities immediately. If you suspect that you have been contacted by someone falsely representing Arctic Glacier, please email us at info@arcticglacier.com.
Great benefits and competitive pay? That's just the tip of the iceberg!