Bringing More to the Party!™
Since our beginning in 1882, our motivation has been empowering you to impress and win over those you serve by offering noticeably superior, premium ice. Arctic Glacier® is composed of a highly skilled, engaged and purposeful team focused on achieving the maximum value for all our stakeholders.
Excelling in product quality, customer service, marketing support, innovation and sustainability is what Bringing More to the Party!™ is all about.


Our reach. Your advantage.
Arctic Glacier® is a leading North American producer of premium ice products and services, providing customers with quality and scale that is unmatched in our industry. We produce two billion pounds of ice per year and service 75,000 locations across North America, utilizing a fleet of over 1,000 trucks. Most importantly, our resources and advanced capabilities allow us to craft and deliver the purest and clearest ice on earth.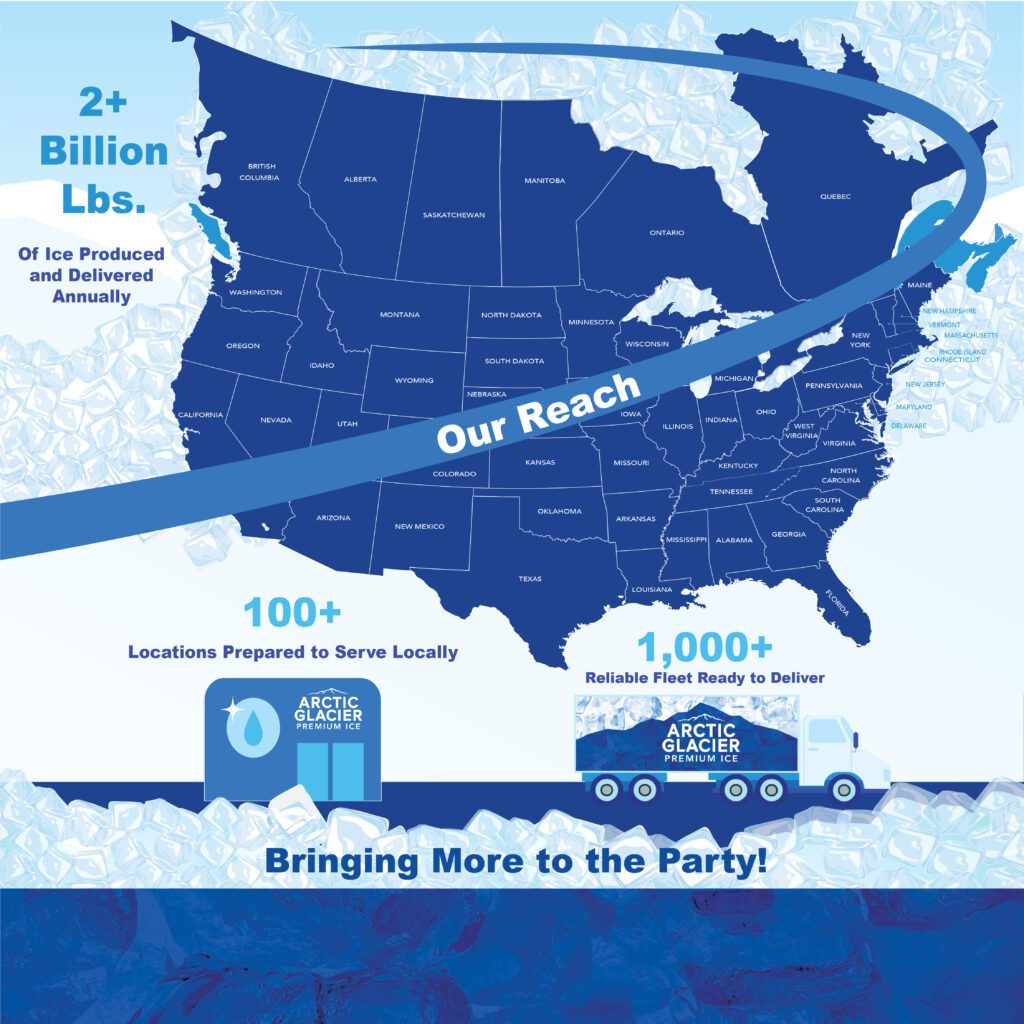 From expertise to technology to our impactful merchandising solutions, we have the category management skills to proactively solve customer challenges through our branded offerings. We create value for our customers because we understand their business needs and have made significant investments to support their goals.
Health & Safety
Whether for our own valued employees, the customers we're so fortunate to serve, or a consumer enjoying our ice, delivering health and safety is unquestionably the first priority at Arctic Glacier®.
Learn More
Sustainability
Arctic Glacier® is the premium ice partner who exists to keep the important things going, because we believe ice is a foundational aspect for the good in life.
Learn More